main works

Artec Studio carries out projects through three departments: lighting design, lab, and lights. We have arranged our works in this manner to guide you on a transversal tour through our most relevant projects. Below is a selection of projects within those categories.
lighting design

Artec Studio is dedicated to developing high-quality architectural lighting projects through close, proactive relationships with the design teams and clients. Shaping light, we create innovative lighting designs that enhance the architecture and its contents, while achieving the program and sustainable goals. Take a look at our most relevant projects.
lights

Our lights emerge from the experience developed in our lighting designs projects and the study of the function and emotion of the light interacting with space and people. The studio, by merging research, technology and taking care of details, has developed new concepts of light. Our designs are produced by recognized manufacturers and have been internationally awarded. Enjoy a selection of our luminaires designs and bespoke lights.
light art

Artec Studio's lab is dedicated to exploring the most interactive, social, and artistic aspects of the light as a channel to create intangible and exciting light art content. This enables our team to shape the perception and cognition when being part of experiences, interacting with artworks, or creating identities through light.
Instantes Cromáticos
A game of color perception
What happens when colored elements are placed in a saturated chromatic space. The light artworks "Instantes" (2018) by Maurici Ginés, inspired by the light in the Gilardi House by mexican architect Luís Barragán, are shown under subtle color variations seeking to create a visual experience depending on the point of view of the observer.
Dynamic RGB ambient light will create shifts on our perception when we move around the exhibit room. Suddenly everything changes!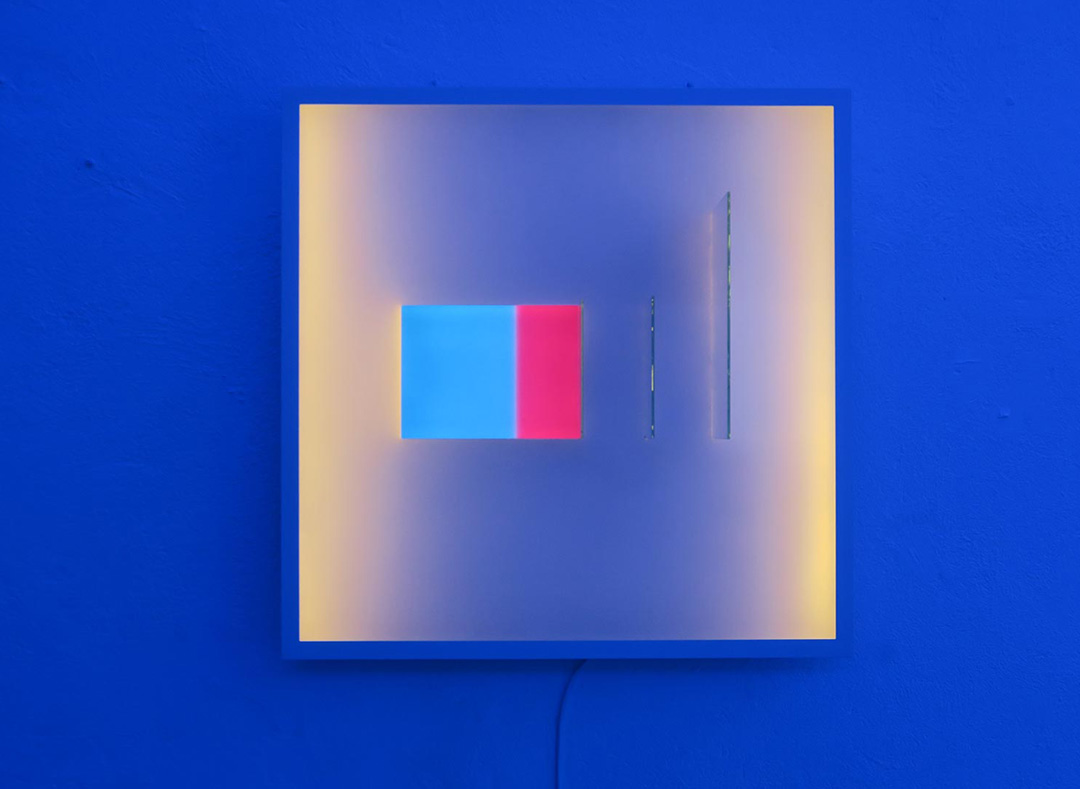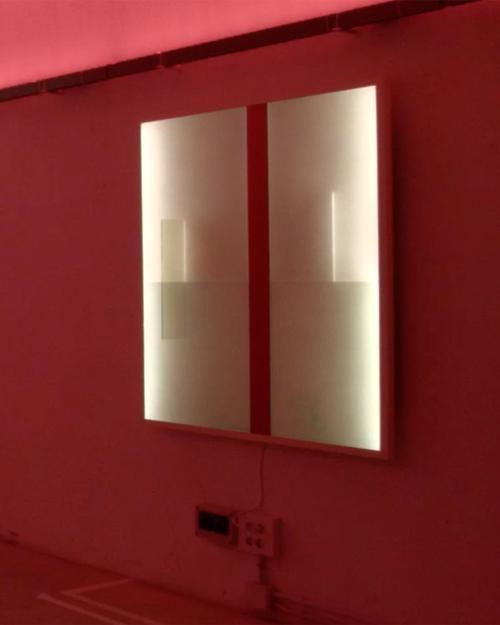 Original artworks in the Mexican Pavilian at the Biennale di Venezia 2018.