main works

Artec Studio carries out projects through three departments: lighting design, lab, and lights. We have arranged our works in this manner to guide you on a transversal tour through our most relevant projects. Below is a selection of projects within those categories.
lighting design

Artec Studio is dedicated to developing high-quality architectural lighting projects through close, proactive relationships with the design teams and clients. Shaping light, we create innovative lighting designs that enhance the architecture and its contents, while achieving the program and sustainable goals. Take a look at our most relevant projects.
lights

Our lights emerge from the experience developed in our lighting designs projects and the study of the function and emotion of the light interacting with space and people. The studio, by merging research, technology and taking care of details, has developed new concepts of light. Our designs are produced by recognized manufacturers and have been internationally awarded. Enjoy a selection of our luminaires designs and bespoke lights.
light art

Artec Studio's lab is dedicated to exploring the most interactive, social, and artistic aspects of the light as a channel to create intangible and exciting light art content. This enables our team to shape the perception and cognition when being part of experiences, interacting with artworks, or creating identities through light.
Llum-i-links
Light curtains guide visitors through the narrow streets of Barcelona´s Old Town
Llum-i-links is a temporary light installation by Maurici Ginés and Michela Mezzavilla that was designed to guide attendees of Light Art Festival LlumBCN through the narrow streets of Barcelona´s Old Town. Curtains of fine metal chains—color-coded silver, red, and gold— hung from street lamps, creating moving veils of light and texture that enticed the public and identified the three festival walking routes.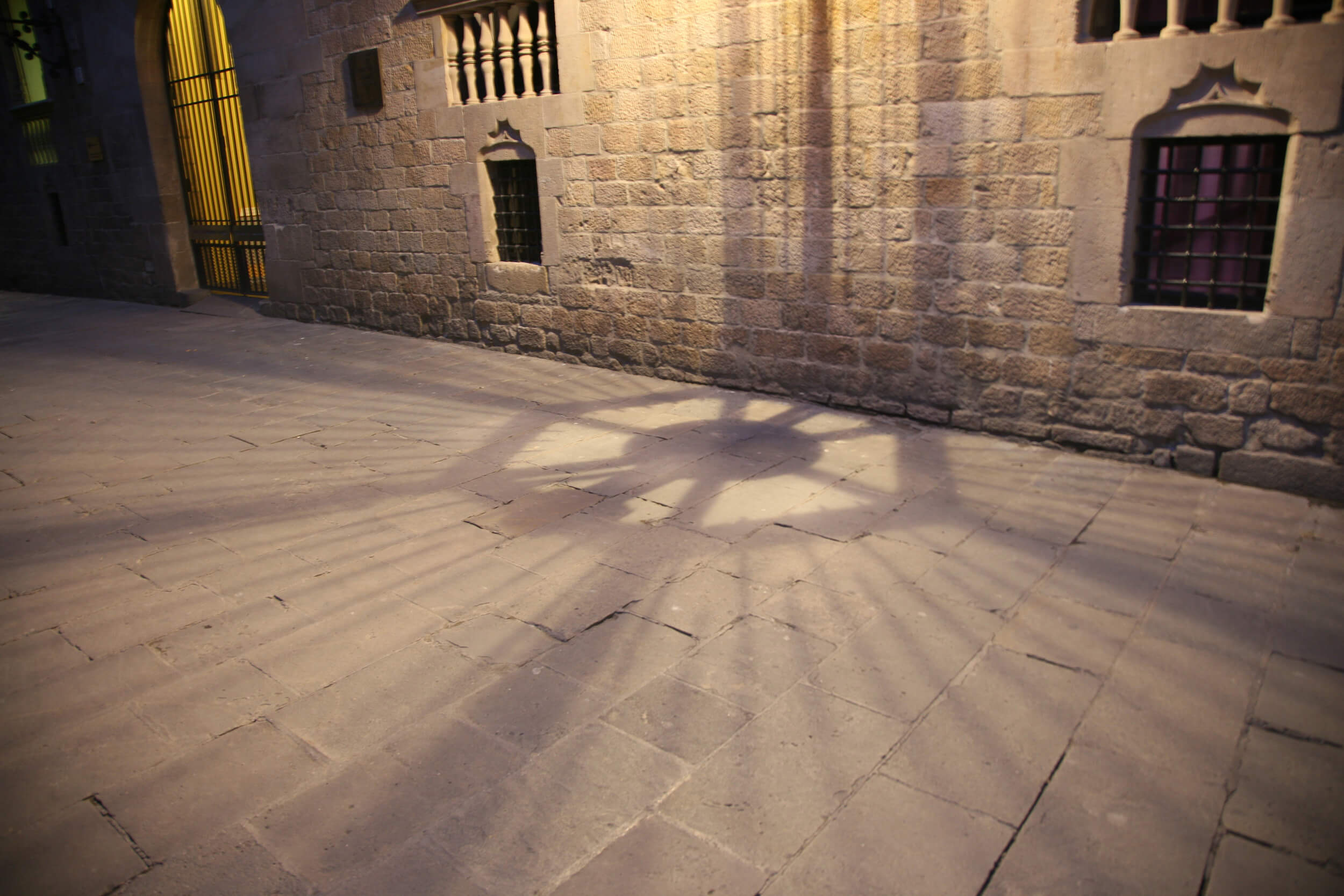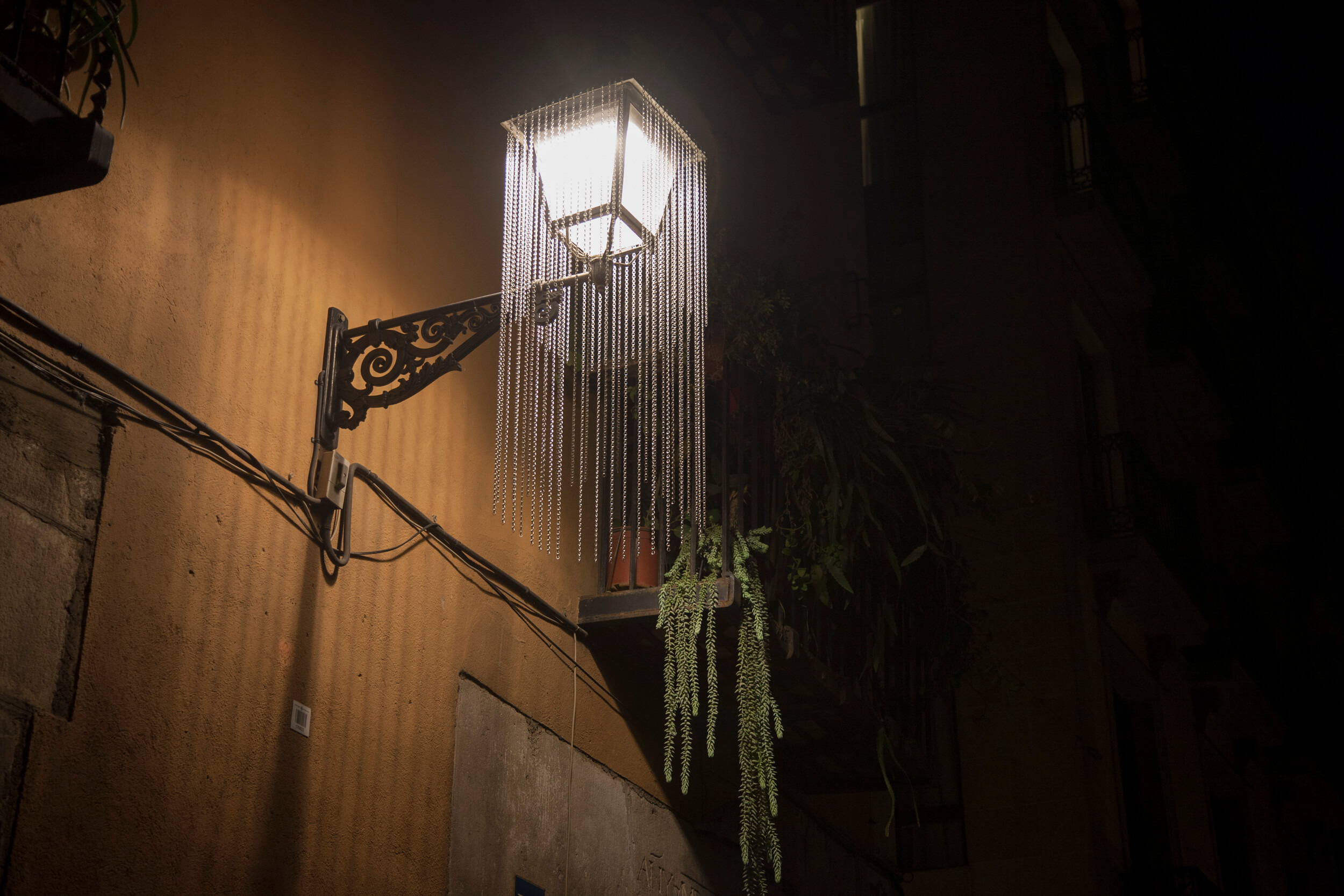 Commisioned: APDI,
Ajuntament de Barcelona
Authors: Maurici Ginés
& Michela Mezzavilla
Event: LlumBCN, 2015-17
Team: Ramón Ferreira, reMM, Studio Delikatessen
Photo: ©summalab;
Roberto Eleuteri